Vinyl Cutter
The Vinyl Cutter is a machine that cuts either a roll or a piece of vinyl(sticker material) using a very small blade. By moving the blade on the x axis and moving the sheet of vinyl back and forth on the y, it can cut curves and edges perfectly.
In order to cut something on the vinyl cutter you will need to have a vector image. A vector image is a type of image that uses mathematical equations to draw its lines, instead of pixels like a normal image online. When you upload your vector image to the vinyl cutter, it looks at where those lines are and cuts on them.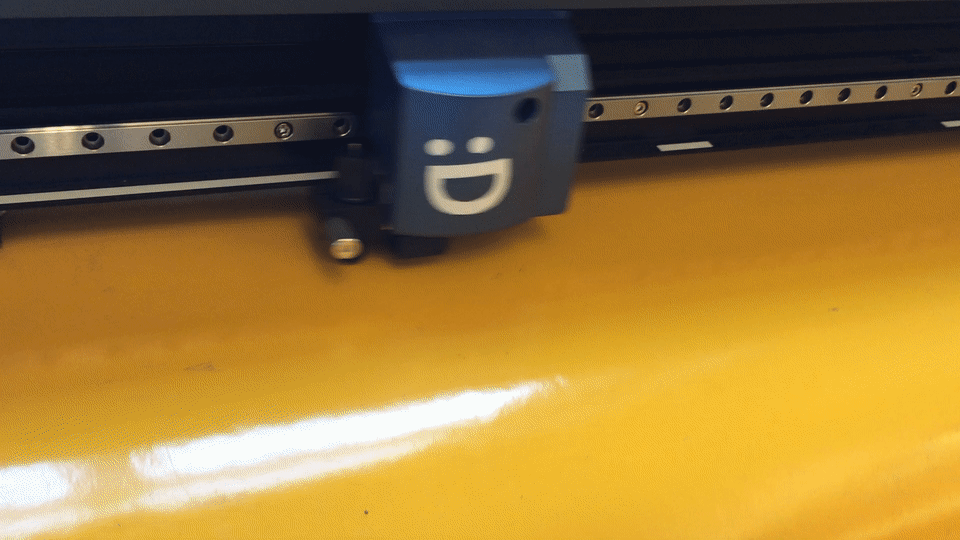 Once the vinyl cutter has finished cutting your image, you need to weed out the parts you don't need using tweezers.
Then you use transfer tape to take the remaining vinyl from the backing to whatever surface you're sticking it on.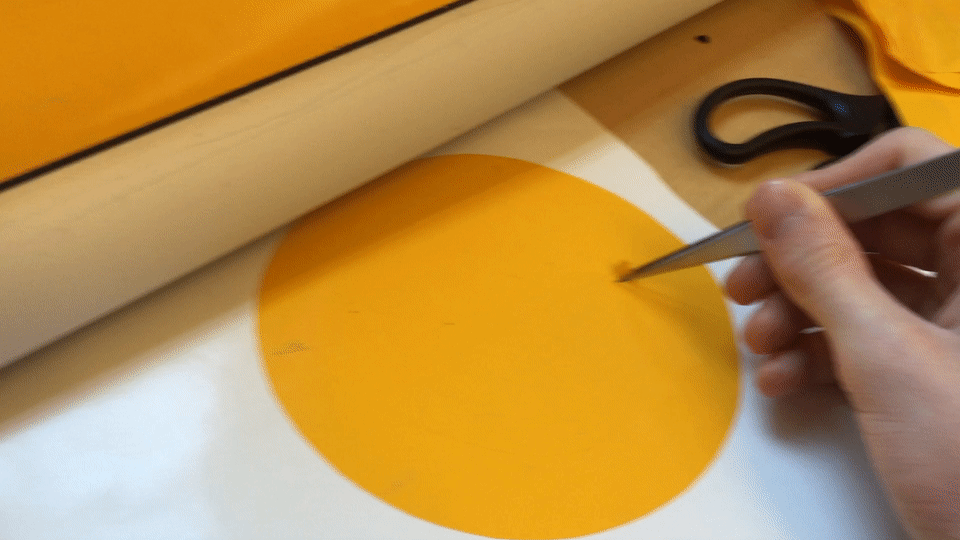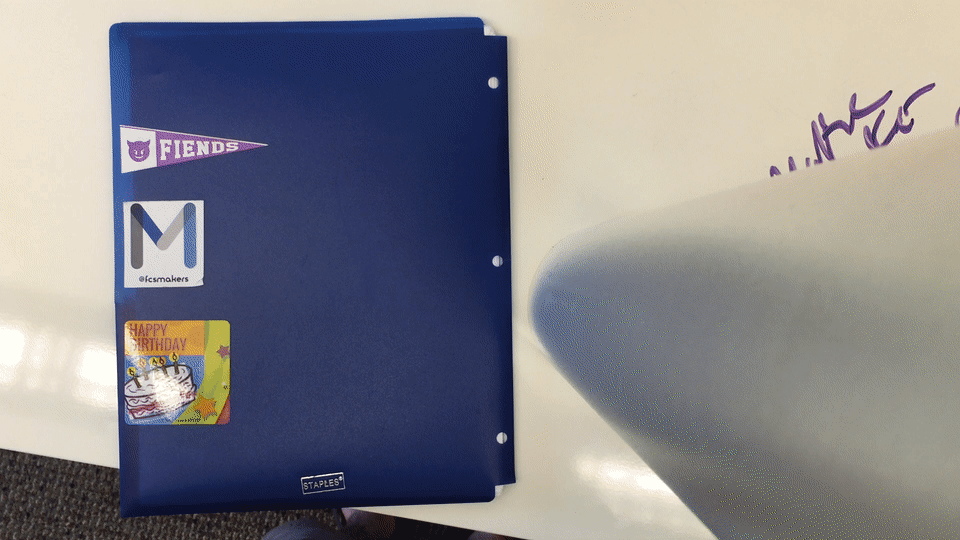 The first step in vinyl cutting something is to design something. To get used to using the process, start with one of these design projects. They will help you become used to the vector program Inkscape, and will land you with a sticker by the time you're done!
Example Project : Emoji Sticker
2. Click and drag to create a circle. The color doesn't matter.
3. Next, select the Bezier Curve pen tool. (The blue pen)
4. Draw an eye by clicking and moving, placing anchor points.

4a. Be sure to connect back to your original anchor point to complete the shape!
5. Repeat step four for the second eye.
6. For the mouth, draw a horizontal line across. Then go straight back across the line you just drew to the anchor point and click and hold. Next move your mouse to create the curve of the mouth.
7. Your design is ready! Next find a person who can help you cut out the sticker.